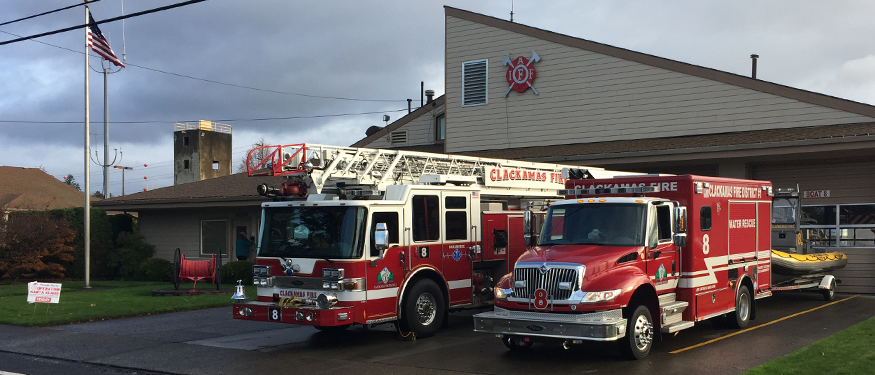 Station 8: Clackamas
Location
16100 SE 130th Avenue
Clackamas, OR 97015

 Map This Location
Contact Information
Emergency: 911
Non-Emergency Dispatch:
503-655-8211
General and Business Inquiries:
Monday – Friday, 8:00am – 4:00pm
503-742-2600
Station Information
Built in 1985, Station 8 protects the Clackamas and Carver neighborhoods, the Clackamas industrial and Rock Creek areas, and the Highway 212 corridor.
The station staffs Paramedic Truck 308 with twelve career personnel that work three separate 24 hour shifts. Each shift has a company officer (a lieutenant or captain), an apparatus operator and two firefighters.
The station is also the home of the regional Water Rescue Team and staffs Water Rescue 308 with Boat 308 and Boat 328. Click here to learn more about the Water Rescue Program.
Station 8 is part of East Battalion.
Apparatus
Truck 308
Water Rescue 308
Boat 308
Boat 328