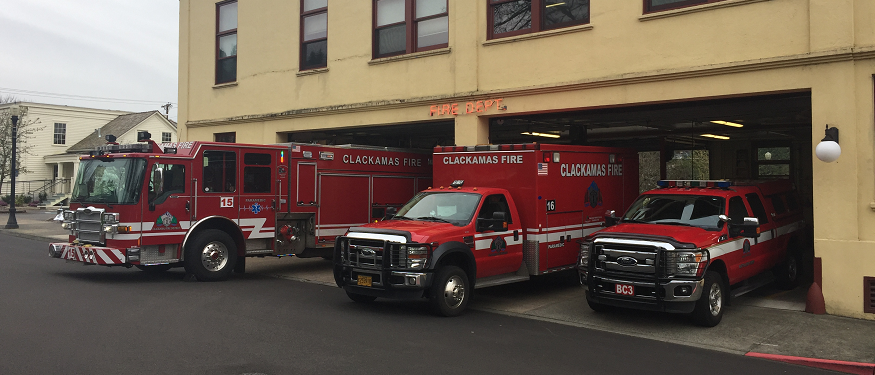 Station 15: John Adams
Location
624 7th Street
Oregon City, OR 97045

 Map This Location
Contact Information
Emergency: 911
Non-Emergency Dispatch:
503-655-8211
General and Business Inquiries:
Monday – Friday, 8:00am – 4:00pm
503-742-2600
Station Information
Built in 1922, Station 15 was remodeled in 1998 and protects the Oregon City downtown, McLoughlin, Rivercrest, and Canemah neighborhoods, as well as Highway 99E. History has it that this is the oldest active fire station west of the Rocky Mountains.
The station staffs Paramedic Engine 315 with nine career personnel that work three separate 24 hour shifts.
Station 15 is part of South Battalion.
Apparatus
Engine 315