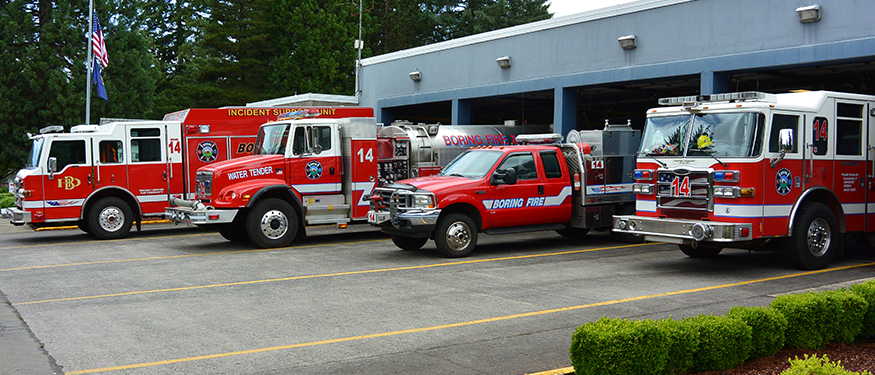 Station 14: Boring
Location
28655 SE Hwy 212
Boring, OR 97009

 Map This Location
Contact Information
Emergency: 911

Non-Emergency Dispatch:
503-655-8211
General and Business Inquiries:
Monday – Friday, 8:00am – 4:00pm
503-742-2600
Station Information
Station 14 serves the City of Boring. The station staffs Paramedic Engine 314 with nine career personnel that work three separate 24 hour shifts. Each shift has a company officer (a lieutenant or captain), an apparatus operator, and a firefighter.
In addition to two water tenders and the East Battalion Chief, Station 14 also staffs one of the district's newest apparatus, an interface engine which sees increased use during the summer months for brush fires.
Station 14 is part of East Battalion.
Apparatus
Engine 314
Battalion Chief 301
Interface Engine 314
Water Tender 314
Water Tender 324
Rehab 314