Hazardous Materials Team (HazMat)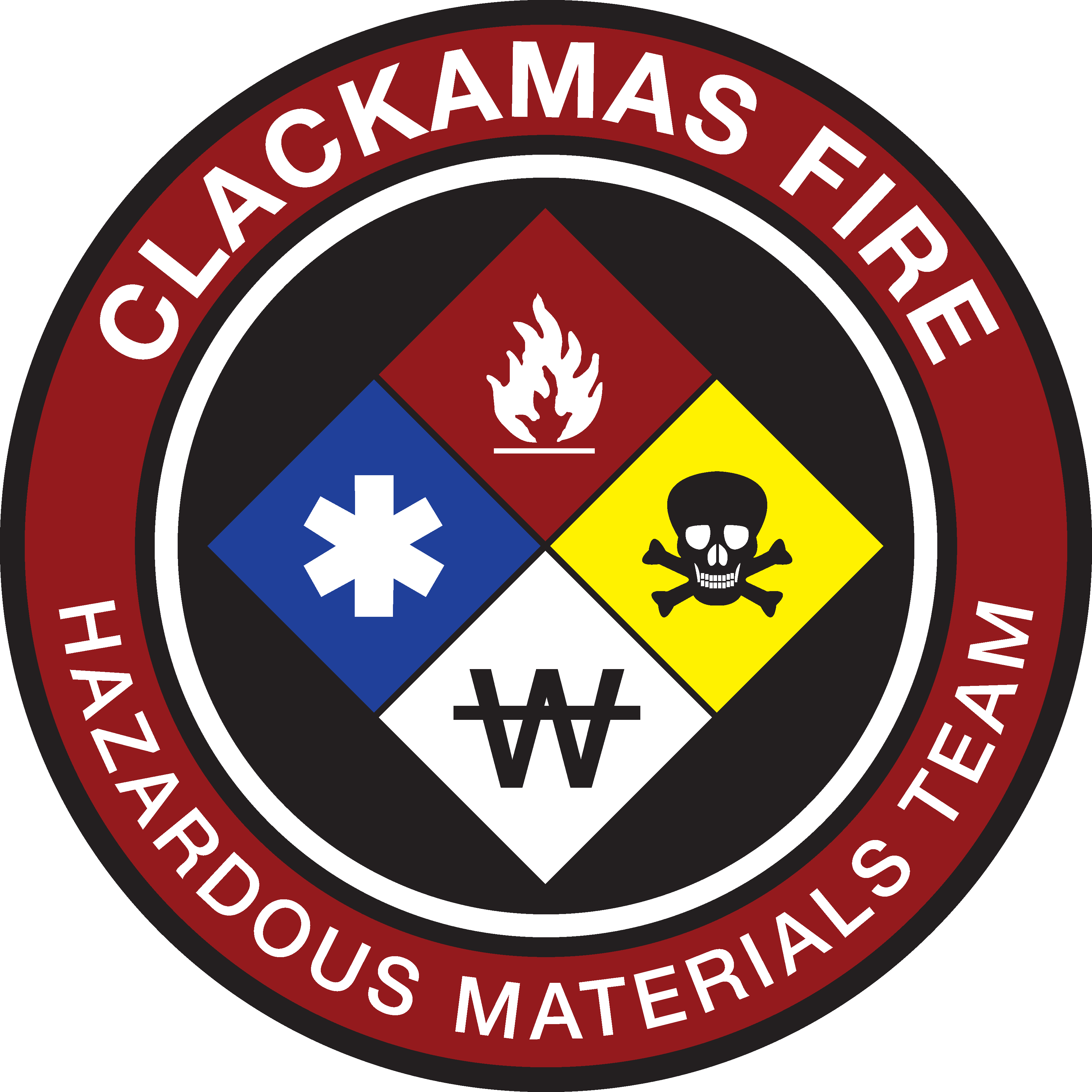 Clackamas Fire District #1 is one of the largest fire protection districts in Oregon. Once existed fields and farms, the landscape of today now boasts high density industry, the second largest shopping mall in Oregon and significant transportation routes. Over ten billion pounds of hazardous materials are shipped, stored, processed, or manufactured in or through the county each year. The District is bisected with multiple major transportation routes, heavy North/South Union Pacific Railroad lines, the highest concentration of anhydrous ammonia in Oregon, extensive watershed (including four primary drinking water inlets that are under two of the regions densest road and rail transportation routes) and many other target hazards
Unmistakably, the District's service area is undergoing explosive growth as indicated by Metro's Urban Growth Boundary. Illustrative of this growth, there are over 2,000 building permits pending or issued within the District's boundaries.
In order to understand the current hazardous materials incident trends and future service demands, The District undertook an extensive Threat & Hazard Identification Risk Assessment (THIRA). This comprised of four points:
Hazard Identification
Vulnerability Analysis
Risk Analysis

Demand
Probability
Consequence

Response Model Recommendations based on

Service Level Objectives
Customer Service Delivery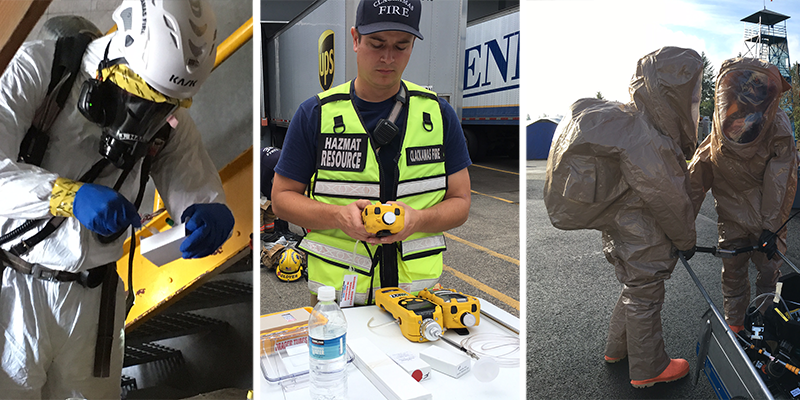 For over thirty years, the District has provided "Operations Level" hazardous materials response. This essentially meant that the fire fighters were individuals who respond to releases or potential releases of hazardous substances as part of the initial response with the purpose of protecting nearby persons, property, or the environment from the effects of the release. These actions are considered "defensive" in nature. The THIRA identified that we were simply not doing enough given the risk present.
As a direct result of the THIRA, the District developed, trained, equipped and deployed its own hazardous materials response team. Today, the District has fourteen fire personnel trained to the Technician level. These Technicians are on duty 24 hours a day, seven days a week and employ the most advanced technology to respond to known and unknown hazardous materials incidents. This technology allows them to utilize equipment to forecast the movement of hazardous materials released into the atmosphere, and detect toxic or combustible environments.