Project Status: COMPLETED
Now responding to calls and serving you!
Clackamas Fire purchased and deployed 15 units throughout our service area to ensure our firefighters arrive safely and are able to mitigate the emergency.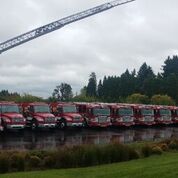 Why did we need new apparatus?
Regular maintenance and timely replacement of apparatus are vital to the Fire District's reliability and quick response times. The typical lifespan of an emergency response apparatus is 15 years or approximately 150,000 miles.
New apparatus purchased over time as part of the bond included:
6 Pumpers (Engines)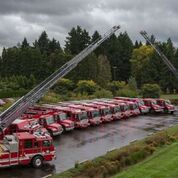 2 Tiller Trucks
2 Interface
Engines (Heavy Brush)
3 Water Tenders
1 Heavy Rescue
1 Heavy Rehab