Disaster Preparedness
Emergency Management Division
Disaster can strike quickly and without warning. It can force you to evacuate your neighborhood or confine you to your home. What would you do if basic services such as water, gas, electricity or telephones were cut off?
Local officials and relief workers will be on the scene after a disaster, but they cannot always reach everyone right away. Therefore, the best way to make your family and your home safer is to be prepared before disaster strikes. Make sure your family has a plan in place before a disaster occurs.
Sandbag Locations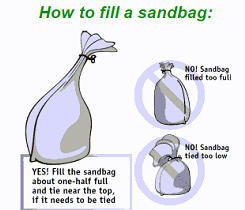 Sandbags are available on a first come, first served basis.

Alert! Sandbags are for residential use only. All sites are self-service. Bring your shovel!
Supplies may be limited.
Station #4 – Lake Road
6600 SE Lake Rd.
Milwaukie, Oregon 97222
Station #14 – Boring
28655 SE Hwy 212
Boring, OR 97009
Station #18 – Eagle Creek
32200 SE Judd Rd.
Eagle Creek, OR 97022